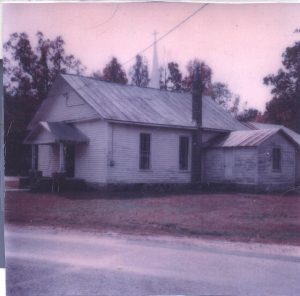 The original church building was a one room structure established in 1883, on land donated by Mr. and Mrs. J.W. Allen. Old Lea Bethel, as named, was organized May 21, 1939. Mr. C.E. Sullivan was elected pastor. Services were held once per month until Dec 10, 1939. On this day, a special meeting was held to approve two services per month. The pastor held services at Beulah Baptist church on the other two Sundays of the month. In 1954, Old Lea Bethel started services each Sunday with a dedicated pastor.
In January 1963, two new Sunday school rooms were added. Mr and Mrs Ernest Rudd and Mr and Mrs Warren Wade donated additional land to the church.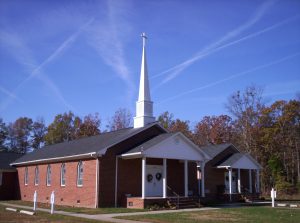 In 1977, a new church building was started. Volunteers tore down the old sanctuary. The dedication ceremony of the new building was held on May 7, 1978. In 1999, a Fellowship Hall was added.
Pastors who have served the church include CE Sullivan, R.W. Hovis, B.C. Lamb, W.T. Baucom, J.A. Dunevant, John Wesley, P.E. Chisenhall, Alvin Allen, Wayne Oakley, Earnest Ferrell, Robert Hill, John Hancock, Avery Marshall, Stanley Carver, Randy Queen, Donald Mahan, Alan Bottoms, and Alan Bryce Bottoms.
The current pastor is Pastor Richard Rorrer.